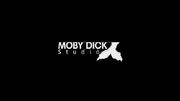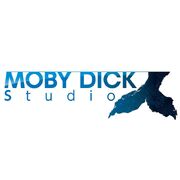 Moby Dick Studio was an alleged Swedish video game developer that claimed they were developing The Phantom Pain.[1][2] The head of the company was supposedly Joakim Mogren.[3]
History
On December 7, 2012, Moby Dick Studio made its public debut at the 2012 Spike Video Game Awards when it was revealed that the company was developing a new game titled The Phantom Pain.[1][2] After the trailer was shown, it was discovered that Moby Dick Studio had only been founded two weeks prior and very little information was revealed on the company's website.[3] In addition, many clues suggested that The Phantom Pain was actually a Metal Gear game.[2][3][4][5][6][7]
During a Q&A session on his trip to Dubai, Hideo Kojima laughed when questioned about The Phantom Pain, and said that while he saw its resemblance to Metal Gear Solid: Ground Zeroes, it was being developed by Moby Dick Studio and that he was not involved.[8] In a later interview, however, he mentioned that he preferred deceiving the audience regarding promotional spots for upcoming games, and was disappointed with how Hollywood ended up showing stuff that was predictable to audiences.[9]
On March 12, 2013, video game journalist Geoff Keighley tweeted that he was headed off for the GDC 2013 session to interview Mogren, and claimed that it would be "interesting."[10] A day later, Kojima made a twitlonger post revealing that he was going to attend GDC 2013 to not only present a Fox Engine demo, but to make an announcement as well.[11] During said interview, which was shown on the March 14, 2013 edition of GameTrailers TV, the supposed Mogren (who had a large amount of bandages on his face due to an "accident") stated that a new trailer would be revealed at GDC 2013. Later in the interview, Mogren showed several new screenshots and concept art of the game, in which the Fox Engine logo could clearly be seen. When questioned about this, Mogren expressed shock and the interview abruptly ended.[12]
It was later revealed at GDC 2013 that Mogren and Moby Dick Studio were fictional creations of Kojima Productions used to generate interest for Metal Gear Solid V: The Phantom Pain.[13]
References