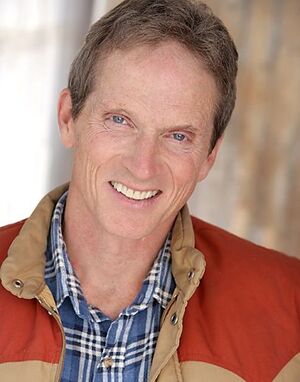 James Horan (born December 14, 1954 in Louisville, Kentucky) is an American character actor who provided the English voice of Skull Face in Metal Gear Solid V: Ground Zeroes and Metal Gear Solid V: The Phantom Pain.
Outside the Metal Gear series, Horan has worked in various television programs and films. Some of his better known roles includes Scar from The Lion King franchise in the Kingdom Hearts series, Smaug in the 2003 video game adaptation of J.R.R. Tolkien's The Hobbit, Jack Ryder in Batman: Arkham City, as well as "Future Guy" from Star Trek: Enterprise and Singularity in the 2006 video game Syphon Filter: Dark Mirror.
Metal Gear roles
Community content is available under
CC-BY-SA
unless otherwise noted.